With the robust development of AI (artificial intelligence and RPA(robotic process automation) technologies, enterprises have accelerated their digital transformation and are gradually changing their workflows.
At present, RPA is widely implemented in many industries such as banking, insurance, manufacturing, retail, and healthcare. Through continued optimization, RPA has become the backbone of helping government agencies and businesses reduce costs, improve efficiency, and promote digital transformation.
So, how exactly can RPA play a role in these industries?
In this article, we delve deeper into 11 major industries and explore 71 typical RPA application scenarios.
Banking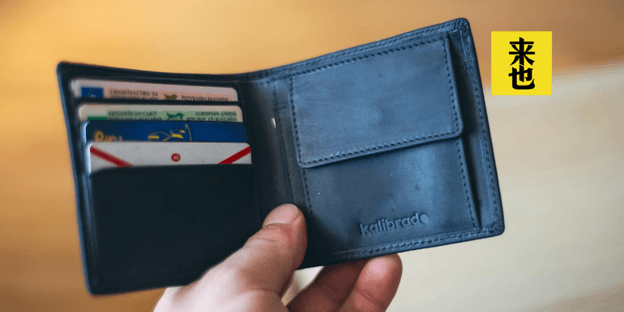 1. Customer Service
RPA can solve low-priority requests, allowing the customer service team to focus on those of high-priority. RPA can reduce the time required for the cross-system verification of customer information, shorten waiting times, and improve the relationship between customers and banks.
2. Mortgage Loan Processing
Applying for a loan requires various checks and inspections. Any slight error may lead to delays. With RPA, banks can speed up processing according to set rules and algorithms and overcome process delay bottlenecks.
3. Closing Accounts
Banks can use RPA to send automatic reminders to customers, asking them to provide verification when they request to close an account. RPA robots can quickly respond to closure requests in the queue with 100% accuracy.
4. KYC Process
Taking into account the costs and resources involved in KYC (Know your customer) processes, banks have begun using RPA to collect customer data for screening and verification. RPA helps the bank complete the entire process in a shorter time while minimizing errors and reducing the need for human labor.
5. Fraud Detection
RPA can identify potential fraud and send suspicious documents to the relevant departments. If multiple transactions are made in a short period of time, RPA will identify the account and mark it as a potential threat. This helps the bank carefully review accounts and investigate fraud.
6. General Ledger Verification
Considering the large amount of detailed information required to create financial statements from different systems, it is important to ensure that the general ledger is error-free. RPA helps collect and verify information from different systems before updating it accurately in the system.
7. Consolidated Statements
RPA can automatically export and process system data so that report data can be automatically summarized and combined. The RPA robots can automatically generate financial statements and greatly shorten the financial reports generation cycle.
8. Transaction Error Correction
RPA can compare, analyze, and correct order information after a customer completes a transaction. Once the incorrect transaction is found, the error can be quickly located and the information can be sent to the management personnel in time.
9. Credit Card Processing
RPA can collect customer documents, perform credit and background checks in just a few seconds, and make a decision based on set criteria about whether or not a customer is eligible for a credit card.
10. Accounts Payable Inquiry
Using OCR (Optical Character Recognition) technology, RPA robots can automatically extract, verify, and process invoice information, execute the AP (accounts payable) process, and credit the payment to the supplier after reconciling errors and verifying the accounts.
Insurance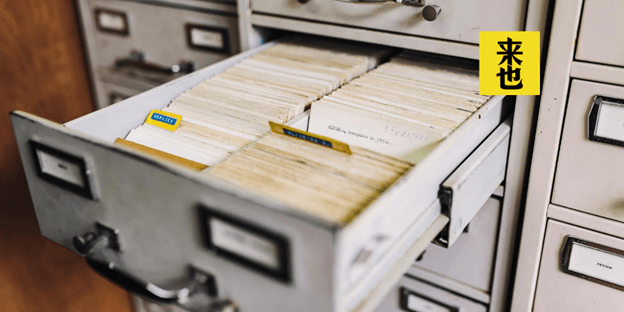 1. Claim Processing
Claim processing requires employees to collect information from various documents and transfer the information to other systems. RPA robots can automatically process claims data across systems.
2. Policy Cancellation
Policy cancellation requires complex interactions between email, policy management systems, CRM systems, Excel editor, PDF editor, etc. RPA robots can switch between different platforms effortlessly without manual operation.
3. Policy Data Updates
Manually extracting large volumes of insurance policy data from text files is inefficient and error-prone. RPA can extract insurance policy data from multiple text files and automatically update them on different pages of the company's app, efficiently and accurately.
4. Feedback Processing
All customer feedback emails are sent to the same inbox. RPA robots can open each email, extract the text content, classify the emails according to the type of feedback, and distribute them to the corresponding departments for subsequent processing.
5. Customer Service
RPA can help customer service perform customer identity verification, policy status check, expiration date confirmation, and so on. It can quickly and accurately calculate data and automatically submit requests for follow-up operations.
Securities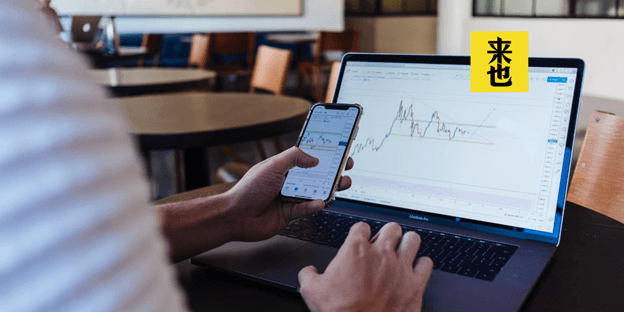 1. Business Liquidation
RPA automatically logs into the securities trading system, inquires and prints each department's capital statements, and emails the operation results to the relevant person in charge, effectively reducing the risk of human error.
2. Server Restart
The huge volume of data that securities companies process daily, as well as the company's system operations, puts enormous pressure on the servers. It takes a long time to manually restart multiple servers. RPA can improve work efficiency by automatically restarting multiple servers, which reduces the burden placed on employees.
3. Liquidation Data Processing
After employees complete their daily liquidation work, they must manually move the data and file it for delivery. RPA can assist manual labor and complete liquidation status monitoring, data exporting, and data transmission, effectively reducing the risk of manual operation.
4. Valuation Processing
RPA can inspect compiled data to determine whether or not the files are complete. If so, the robots can perform the next steps (clearing, transferring, generating valuation tables, etc.) on products with complete data. Simultaneously, the robots keep operation records of each step and summarize reports for users.
5. Log Migration
The securities company's log must be backed up, and the daily log must be strictly controlled. RPA can perform an automatic backup at regular intervals. Employees can conduct a final review in just 1 minute.
Manufacturing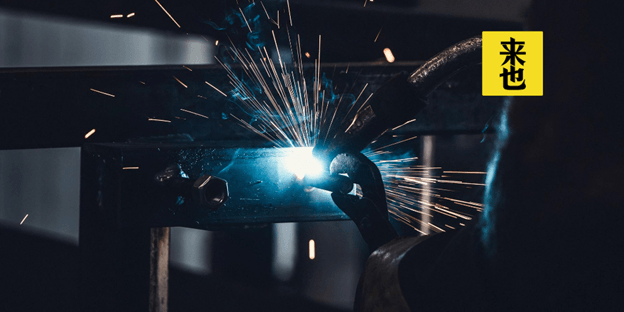 1. Bill of Materials Generation
The BOM (bill of materials) is a crucial file in the manufacturing industry. RPA can automatically create and update the BOM, which bypasses costly human errors.
2. Creating and Managing Purchase Orders
RPA can efficiently automate the entire PO (purchase order) process. When managing purchase orders, RPA can extract data across different systems and verify the orders' accuracy, which improves business efficiency and shortens processing time.
3. Invoice Processing
RPA can scan, read, and check purchase order invoices and automatically submit invoices to the relevant departments for review. After a successful review, RPA can enter the invoice into the accounting system and mark the purchase order as complete.
4. Integrating ERP and MES Systems
RPA can integrate ERP (enterprise resource planning), MES (manufacturing execution system), and other systems to actualize data interaction between various systems. RPA can then generate reports and send them via email or upload them to a shared folder. Such integration can improve system flexibility and transparency.
5. Managing and Reporting Factory Records
Manufacturing companies usually need to record and manage large amounts of factory data. RPA can extract and process data across various regions and platforms so that the person in charge can be up to date with the factory's situation.
6. Business Orders Processing
The RPA robot can automatically download POS (point of sale) and EDI (electronic data interchange) data, convert file formats, and enter data into the company's system to automate business orders. Moreover, RPA can link inventory deductions and delivery/production instructions.
7. Logistics Information Tracking
RPA can easily integrate the transportation management system, effectively monitor the transportation of products and raw materials, help companies track inventory and delivery plans in real-time, and ensure that tasks are completed on time.
8. Inventory Management
RPA can regularly check the inventory quantity and regularly send inventory information to the relevant person in charge. If inventory levels are below the preset threshold, RPA robots can automatically send production instructions and email the person in charge to ensure reasonable inventory levels.
9. Fault Detection
RPA robots work around the clock. Once a malfunction is detected, RPA robots can immediately email a report to the relevant person in charge, which improves the frequency and accuracy of early fault detection.
Logistics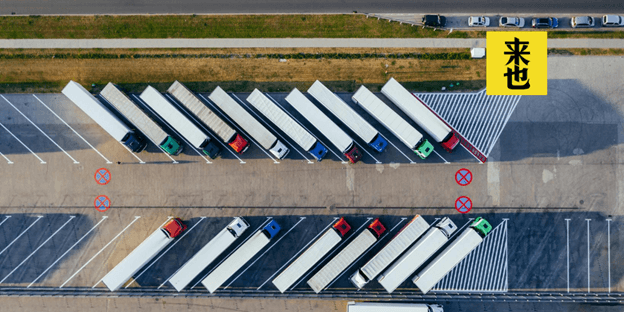 1. Order Processing
RPA robots can assist employees in completing manual order processing by automatically searching and entering customer information in the company database, processing payments, sending email confirmations, and placing orders.
2. Shipment Tracking
RPA robots can automatically extract shipping details from incoming emails, record shipping statuses in the dispatch system, and provide customers with accurate shipping timelines to better monitor logistics.
3. Inventory Monitoring
RPA robots can monitor inventory levels in real-time. When inventory is low, RPA robots can promptly notify relevant personnel to replenish supplies. Additionally, RPA can provide real-time reports to optimize inventory levels.
4. Transportation Management
RPA can integrate the previous transportation management system to solve problems regarding regular follow-up and multi-system interaction during transportation. RPA liberates transportation analysts from tedious tasks, allowing them to focus on more meaningful work.
5. Data Query and Analysis
RPA robots can automatically scan and capture operator website data, such as information and invoice amount tracking, thereby simplifying data capture and analysis.
6. Feedback on Delivery Difference
RPA automatically enters information into the logistics system, which not only ensures the accuracy of the data but also effectively avoids unnecessary rework caused by human error.
Retail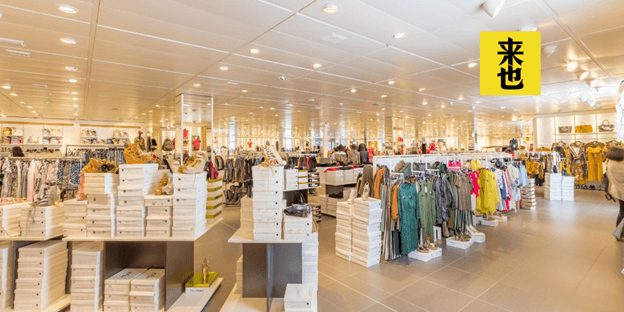 1. Trade Promotions
RPA can quickly and accurately analyze promotional activities while eliminating human error and improving efficiency.
2. Sales Analysis
RPA can provide comprehensive audits and real-time insights to help retailers and suppliers conduct more effective analysis to maximize sales opportunities.
3. Fund Management
RPA robots can help employees automate data processing to effectively manage each store's funds. This helps the retailer keep up to date with all the retail stores' capital transactions.
4. Sales Accounting Processing
RPA can help companies complete various accounting processing (including downloading accounting documents, preparing accounting vouchers, entering accounts, etc.), shortening the overall time of accounting processing. Financial staff can now devote more energy to work that requires advanced analysis.
5. Sales Data Verification
RPA can automatically download daily sales data from the internal sales system, download each store's income statements from various payment platforms, and then perform data verification to detect abnormalities. Automation reduces employees' workload and can provide accurate, real-time sales data for each store.
6. Logistics and Supply Chain Management
RPA robots can process supply chain transactions in Excel and transfer the processed data directly to SAP. This also allows employees to directly use processed data to calculate costs, reducing manual work and inaccuracies.
Healthcare and Medical Care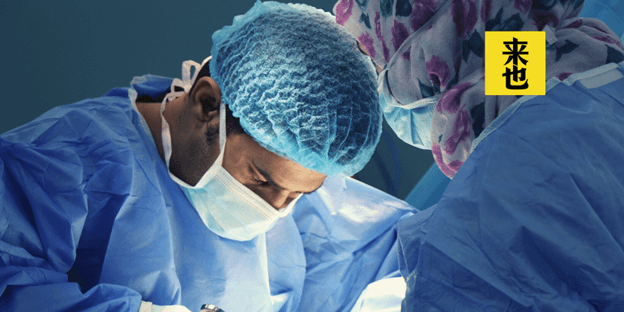 1. Patient Appointment Registration
Medical institutions can use RPA to expedite patient registration and appointment-making. RPA robots can automatically collect patient data, process the appointment request, and schedule a suitable appointment for the patient.
2. Discharge Rehabilitation Guidance
Via the discharge guide, RPA can send reminders to discharged patients to retrieve prescriptions. Through this automated service, medical staff can also remind patients to make appointments with doctors for timely rehabilitation checks to maintain their health.
3. Account Settlement
Incorporating RPA into the entire billing process can reduce the medical staff's workload and accelerate payments. Robots can view and process data across systems and reduce payment delays and other errors by informing patients about their bills.
4. Hospital-Bank Reconciliation
RPA can replace manual entry and verification of bills to automate reconciliation, thereby saving the medical staff's time while also improving billing efficiency and reducing write-offs.
5. Drug Supplier Management
RPA can read supplier information from the ERP system and collect information such as the supplier's delivery time and drug after-sales service. The robots can then conduct data analysis, produce ratings, and send an evaluation report to relevant managers.
6. Electronic Health Record (EHR) System Management
RPA robots can automatically fill in many fields and copy and exchange information in related systems. Doing so allows doctors to devote more time to patient treatment, which improves patient satisfaction.
7. Medical Supplies Audit
RPA technology can automatically obtain the consumables' management report and cross-check the difference in the quantity of high-value consumables in the report.
8. Medical Staff Attendance Management
RPA reads medical staff information from the human resources (HR) system and classifies them according to positions. It then compares the personnel absence information in the ERP system with the HR system to confirm attendance.
Education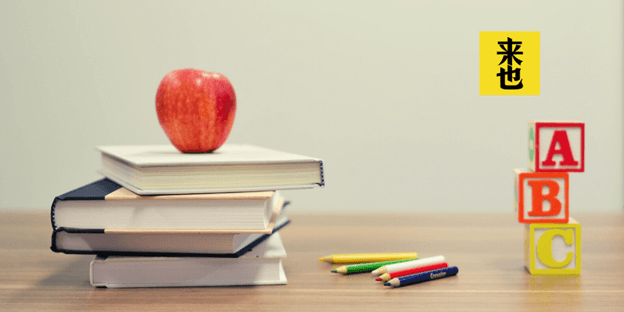 1. Course Registration
Through automation, RPA robots can check students' eligibility, verify information, and make a list of candidates to bypass manual processing.
2. Shortlisting Candidates
RPA checks applications according to the required criteria to provide a list of shortlisted candidates.
3. Attendance Management
RPA robots automatically manage attendance and send notifications to parents and students. The technology also supports attendance tracking by processing RFID card (electronic label) data and supports reporting functions.
4. Student Grading and Evaluation
In addition to OMR (optimal mark recognition), RPA can also achieve true automation when evaluating and scoring various questions.
5. Meeting Arrangement/Timetable Update/Equipment Reservation
Teachers and students often participate in meetings and activities. RPA can help education administration save time by automatically notifying relevant people of upcoming meetings and events.
Telecommunications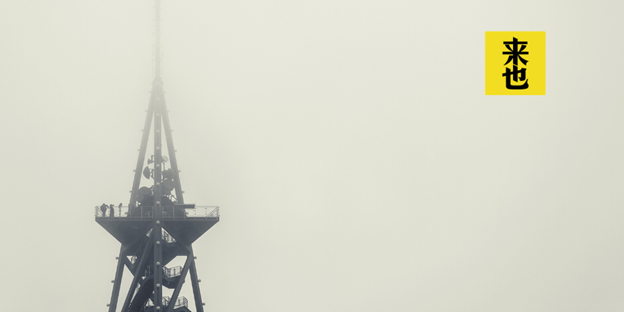 1. Service Order Management
RPA robots can organize information from different sources, verify it, and complete service orders with short turnaround time. This improves customer service.
2. Quality Report
RPA robots can automatically prepare error-free quality reports, allowing employees to dedicate their energy to tasks that require human talent.
3. Verifying Customers
RPA can compare customers' identities with previous research data and verify the relevant details when meeting regulatory requirements.
4. Customer Service System Integration
RPA can obtain information from the customer service system and back it up, analyze it, and upload necessary data regularly.
Finance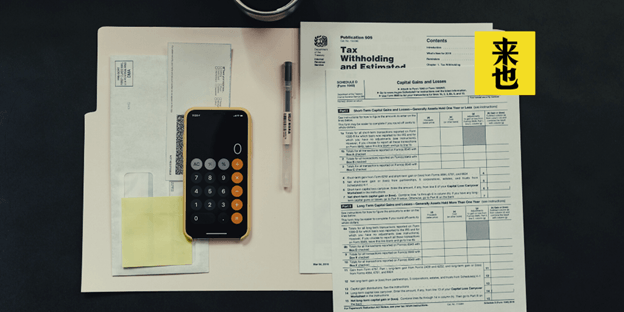 1. Sales to Payment
In terms of automatic invoicing, RPA robots can automatically capture sales invoicing data and perform invoicing actions. In terms of accounts receivable reconciliation and collection verification, RPA robots obtain receivable and actual receipt data, reconcile accounts according to payment remarks and other information, and list the discrepancies individually with virtually no errors.
2. Purchase on Delivery
In terms of supplier master data management, RPA robots automatically upload the information provided by suppliers to the system for processing. For payments, in the absence of direct payment systems, robots can extract payment information (payment account number, account name, etc.) from the payment application system and submit it to an online banking and other fund payment systems to complete actual payment.
3. Tax Management
In the tax declaration processing, RPA can automatically collect and process tax data, tax-related financial data and business data, and automate tax declarations.
4. Fund Management
In terms of fund management, RPA can automate fund and fund plan information collection and processing according to the set fund line. In terms of external collection and payment, RPA can automatically process collection and payment. In terms of bank reconciliation, RPA can obtain bank flow and bank financial account data, check the bank and financial accounts, and issue a bank balance reconciliation table.
5. Inventory and Cost
RPA automatically enters cost statistical indicators. In terms of cost and expense allocation, robots execute the related cost and expense allocation cycle step by step or in parallel.
6. Tax Provision
RPA imports data and other relevant documents from ERP systems and subsystems, including operating data from overseas operating agencies. The robots can also sort and import them, so as to automatically calculate the tax provision items that previously had to be prepared manually.
7. Tax Compliance
RPA can easily fill in required data such as tax, value-added tax, and information required by the internal corporate reporting systems.
HR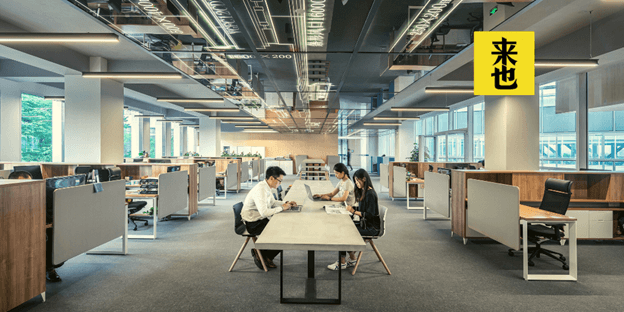 1. Payroll Payment
RPA robots read the payroll file, automatically generate the payroll, and send it to each employee by email.
2. Mass Calculation of Individual Taxes
Along with the tax reform, corporate personnel work has also increased. RPA robots can automatically read the payroll, create cumulative taxation and individual tax status tables, and calculate individual taxes.
3. Attendance Management
RPA can automatically perform data statistics and verify records. If the data is found to be abnormal, RPA robots will immediately send an email to the relevant person in charge, so that he/she can make timely adjustments and manage employee attendance more effectively.
4. Travel Reimbursement
RPA, equipped with OCR (optical character recognition) technology, can automatically identify and verify bill information. If the conditions are met, RPA will apply for and automatically carry out reimbursement.
5. Recruitment Management
RPA can automatically log into the recruitment website, filter and screen resumes, and send them to the heads of various departments. The head of the department only needs to re-evaluate the screened resumes and decide whether or not to arrange an interview. RPA robots will automatically send an interview notification email based on the department head's decision, and the HR team only needs to confirm the interview schedule with the interviewee.
6. Resignation Management
RPA can compile all resigned employees' data and feed it to the downstream system, generate resignation documents, and revoke system access rights. It can also help HR enter employee profile information into the electronic system, set important reminders, and regularly maintain and update the system.
About Laiye
Laiye, founded in 2015 by Ivy League Ph.D. graduates, is committed to being a leading Smart Robot platform with global influence in the era of human-robot collaboration.
Our portfolio of high-quality, secure products and services covers RPA+AI Solution,
including Laiye UiBot (An RPA product), Wulai (An enterprise chatbot platform), and Xiaolai (A companion robot). Join us on LinkedIn, follow us on Facebook, or visit us at laiye.com/en.