Laiye, the leader of RPA+AI in China, continues to provide its chatbot platform Wulai to its clients, helping e-commerce providers drive customer loyalty. Wulai, initially launched in 2017, helps enterprises build, train, and deploy chatbots, which enables them to provide more streamlined customer service to their customers.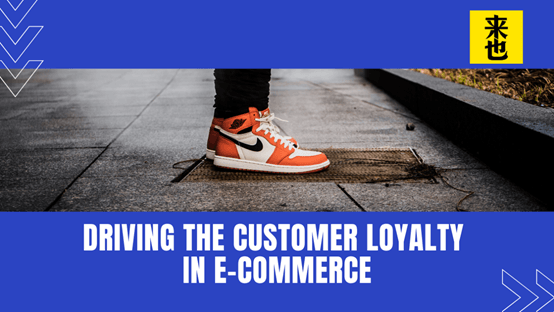 Laiye strives to be at the forefront of chatbot technology. Chatbots can be categorized into different levels according to its intelligence. Push notification bots can be regarded as level 1 notification assistants, while level 2 chatbots serve as FAQ assistants. Nowadays, level 3 chatbots are contextual assistants, meaning bots can understand context and have multi-turn of dialogue with users.
Large corporations receive many customer inquiries each day. The large volume of questions received during or after working hours puts enormous pressure on the customer service staff. The quality of customer service depends on the staff's ability, mood, and other uncontrollable factors, and because staff members can be overwhelmed by the large volume of questions, they often cannot meet all demands in a timely and accurate manner. Maintaining a customer support team can be very costly, and customers' needs may arise after business hours, so businesses are looking for more efficient ways to accurately and quickly respond to customers.
Wulai is an effective solution that can work 24/7 all-year-round, providing standard responses to common questions. Wulai chatbot not only improves customer service efficiency but also enhances overall customer service quality. According to our research, Wulai chatbot can work with the standard databases to provide customer service in a standard fashion without making mistakes. Moreover, the chatbots use machine learning to improve and hence become more accurate over time. This frees up the customer service team to help customers with more unique requests, while also boosting customer loyalty, satisfaction, and retention.
Many well-known companies already use Wulai. Most people may know that Walmart is a retail giant that runs chains of large discount department stores and warehouse stores. On a regular basis,which receives many customer inquiries; however, the volume of customer inquiries surge to almost 10 times the usual amount during the JD618 & Double 11/12 period each year. It requires a lot of staff members to reply to a large number of repeated questions every day. At the same time, it's existing CS (Client-Server) system was outdated with limited functions and needed to be upgraded. Wulai was then deployed on Walmart's WeChat and App, and the robot built up a knowledge base based on the previous year's chat history & Q&As in just one week, efficiently supporting their growing business scope and reducing their labor costs.
As enterprises grow, so does the demand for better customer service. For example, the customer service of Nike Greater China's Direct Retail has implemented Wulai to its WeChat Official Account to work alongside its customer center staff. Wulai was able to provide high-quality chatbot service with over 95% accuracy.
Up until now, Wulai has been successfully applied in financial, retail, healthcare, manufacturing, education, communications, maternal and infant, tourism, and automotive industries, helping enterprises achieve intelligent transformation in sales, customer service, administration, human resources, legal, and other scenarios.
About Laiye
Laiye, founded in 2015 by Ivy League Ph.D. graduates, is committed to being a leading Smart Robot platform with global influence in the era of human-robot collaboration.
Our portfolio of high-quality, secure products and services covers RPA+AI Solution, including Laiye UiBot (An RPA product), Wulai (An enterprise chatbot platform), and Xiaolai (A companion robot). Join us on LinkedIn, follow us on Facebook, or visit us at laiye.com/en.