One area in which Robotic Process Automation (RPA) has repeatedly proven its value is the Banking & Financial sector where many financial institutions have seized RPA to successfully outperform their competitors. The financial market is undoubtedly tough, emphasizing the need for financial institutions to adapt, evolve, and transform to survive in this fiercely competitive sector and avoid being overshadowed by their rivals. Understandably, however, a hefty number of organizations find themselves overwhelmed by a flood of options when they inquire into using RPA, yet remain unclear as to the first step for implementation. This article will address this common predicament and serve as a guide for implementing RPA in a finance-oriented organization, detailing some areas in which RPA would prove to be highly advantageous.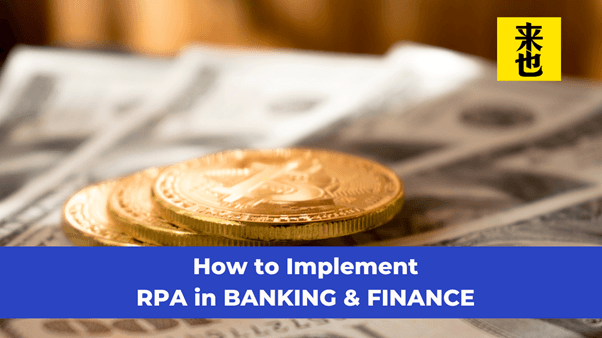 The first step
The first step for any organization to take when adopting RPA is to identify the processes that would benefit most from automation. Generally, RPA is employed to either automate a predetermined workflow or create a workflow, relocating data, or consolidate data into a report or other standardized formats, and can be particularly helpful in areas where the staff has been engaging in routine, monotonous work of collating, rekeying and posting data.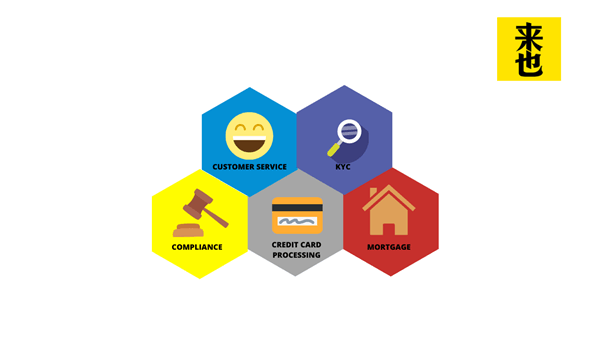 From general ledger to account closure, RPA has been enjoyed in many areas within Finance and Banking. We will outline five areas which have already been met with much success as a direct result of automation.
Customer Service
Banks are often swamped with a long list of queries, ranging from fraud issues to general account information, and it could be difficult for the staff to handle such requests in a timely manner. For example, Laiye UiBot can effortlessly resolve low-priority queries such as balance inquiry and free the customer service team to address high-priority issues that require their specific skillset and knowledge, dramatically enhancing the customer experience. Good customer service is a key contributor to the success of any business, and the use of RPA can significantly help deliver better customer support through speedier operations.
KYC (Know Your Customer)
This key process involves extensive use of time and resources to perform accurate checks on the customer through manual verification before onboarding them on to the system. Recognizing its heavily data-intensive nature, many banks have realized RPA to be the perfect solution to streamline the lengthy process. Laiye UiBot has an integrated optical character recognition (OCR) feature which can be utilized to capture the data from the KYC forms to be verified against the information provided in the customer form. Provided there are no detected errors, the data is automatically entered into the system, resulting in a swift customer onboarding process.
Compliance
Banks and financial institutions often task their employees to generate suspicious activity reports (SARs), which consist of monotonously reviewing stacks of paperwork and fill in the relevant details into a SAR form. This repetitive and tiresome process no longer has to be dreaded by the staff, thanks to RPA. RPA solutions, such as Laiye UiBot, are equipped with language generation capabilities that allow a speedy yet accurate read and extraction of the relevant information to be automatically inputted into the SAR form. What's more, is that the software can be further trained by compliance officers to perform in a certain manner in each section of the report.
Credit cards processing
While it was common for banks to spend weeks to perform checks on a customer's credit card application before granting final approval, this is no longer the case as more and more banks have been incorporating RPA to dramatically shorten the response time. As a result, customers expect their documents to be verified within the same day – this is now the new normal in the banking world, and a failure to meet these new expectations would lead to disgruntled customers, a scenario which must be avoided at all costs.
Tech-savvy banks have already utilized RPA in this area since it only takes a few hours for RPA solutions like Laiye UiBot to collect the relevant documents, perform the necessary checks, and make a decision on the customer's eligibility for credit based on predefined parameters.
Mortgage lending
Mortgage lending is one of the most laborious, process-driven areas that would undoubtedly benefit from RPA. Many of the steps which need to be completed before the final approval can be easily automated to drastically accelerate the entire process. Not only would this lead to a faster service, but also greatly reduce error-rates, which is a terrific benefit since any financial expert will confirm that the smallest error in the lending procedure can hinder the whole application and necessitate a restart.
Despite having no embedded financial tools, RPA can be cleverly utilized to simplify many processes and consequently optimize the business workflow. It is an extremely powerful tool with broad applicability in a wide variety of areas, some of which are outlined above. It offers increased operational efficiency while substantially reducing costs, making it a worthwhile investment which is simply too good to ignore.
About Laiye
Founded in 2015, Laiye helps businesses achieve more, reach their full potential, and transform into smarter, more effective, efficient, productive enterprises. Laiye helps businesses and people realize their full potential by optimizing the human-machine collaborative alliance with sophisticated, dynamic, productivity-enhancing digital "workforce solutions". Laiye delivers the deepest, most advanced AI/RPA/NLP solutions to help businesses become more efficient, effective, agile, and successful. And it frees people to focus on meaningful, innovative, mission-critical initiatives.
Core technologies include robotic process automation (RPA), process mining, natural language processing (NLP), conversational intelligence, text recognition, and image recognition.