Laiye

,
a leading global provider of Intelligent Automation (IA) technology, is honouring International Women's Day by celebrating the achievements of Women across the organisation.


As part of its diversity commitment, the company equips new joiners with specialist skills in key areas such as AI, whilst simultaneously providing mentoring and support to enable women to develop their careers in the technology industry.


The company, which has just announced a $50m expansion across EMEA, is committed to equality and diversity in the workplace, providing equal opportunities, training, and support for all its staff across their global divisions. Laiye's game-changing Intelligent Automation technology leverages artificial intelligence (AI) to offer bespoke, all-encompassing solutions involving Robotic Process Automation (RPA), Interactive Data Processing (IDP) and chatbots.


A
report
from PricewaterhouseCoopers (PwC) previously revealed that women in the technology sector hold just 5 per cent of leadership positions. Additionally, just 22 per cent of data and AI professionals are Womenm, highlighting the need for action in gender equality in tech.


As part of Laiye's unique corporate employee investment programme there is a commitment to training and upskilling employees displaced by automation, empowering them with new skills to take on more advanced roles, around the company.


Laiye spoke and interviewed several leading women within its ranks at Laiye, to understand how they feel about female representation in tech, why better representation is needed, and how women can start, or improve, their career.


Faridah Ahmed, EMEA HR Manager for
Laiye
, comments: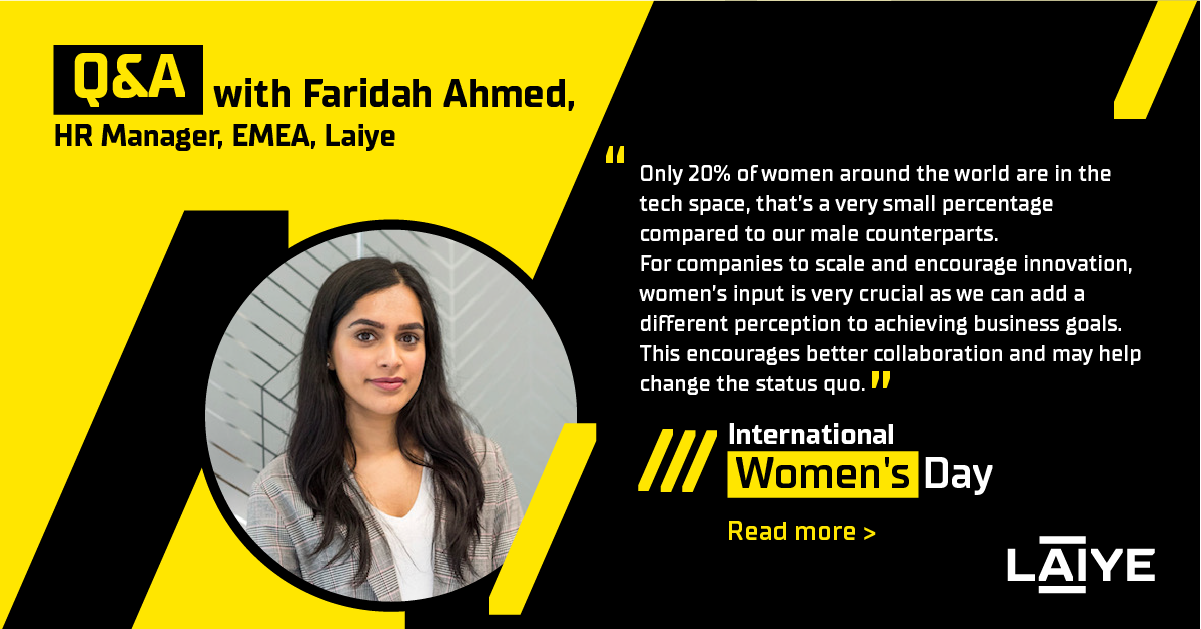 "Only 20% of women around the world are in the tech space, that is a very small percentage. For companies to scale and encourage innovation, women's input is crucial as we can add a different perception to achieving business goals. This encourages better collaboration and may help change the status quo.


"Technology is constantly evolving, to be a part of the next big thing is really exciting as you're surrounded by smart, motivated people who always push to be better than yesterday. Like technology, people tend to evolve in this space, it's a huge opportunity to learn and be successful."


Janisha Ghale, EMEA Business Development at
Laiye
, comments: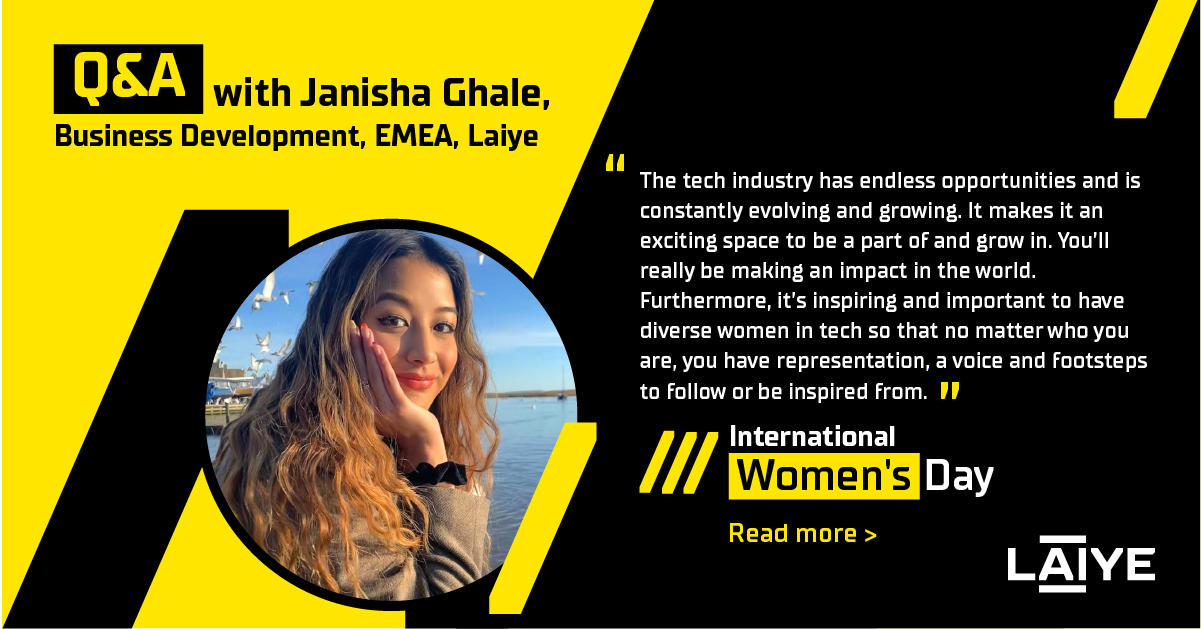 "It is inspiring and important to have diverse women in tech so that no matter who you are, you have representation, a voice and footsteps to follow or be inspire from.
"We have a powerful message to share for all our female colleagues here – don't limit yourself. There are so many possibilities within technology and what can be achieved and who you can be, as well as having the opportunity to get creative and explore options."


Xijuan Zhang, Solutions Delivery Consultant,
Laiye
said: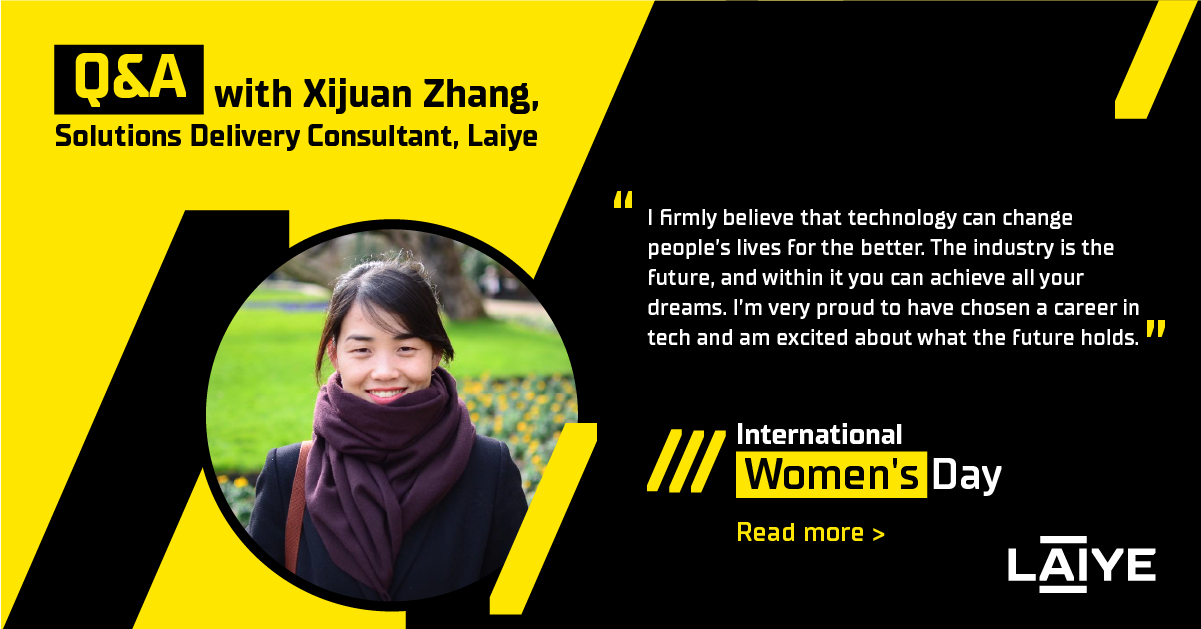 "International Women's Day is a great opportunity to encourage more women to enter the world of technology. I've been very curious about technology since I was a kid, and I'm interested in all technologies that can be automated, both software and hardware. I firmly believe that a career in technology can be lifechanging and encourage more women to explore it in their career plans."


Ronen Lamdan, CEO International,
Laiye
said:
"International Women's Day offers everyone the opportunity to celebrate the successes and achievements of women around the world. It's no secret the technology industry has often struggled to attract and retain women are they entrepreneurs and we believe this must change."


"At Laiye, we are completely committed to recruiting, training, and developing a genuinely diverse workforce, giving women with different skills and knowledge set access to the support they need to thrive in our businesses. Today we're proud to announce additional investment in our development programme, so that women considering a career in the worlds of tech and AI can be given the chance to thrive."