We've reached the end of Laiye Automation Challenge July 2021, and in just two weeks, our inboxes were filled with unique and creative submissions! Thank you to all those who took part– we truly appreciate your involvement and support. The submissions were evaluated on their creativity, usefulness, impact and the platform used. It was one of the most open competitions held in the RPA space, since participants were not restricted to using Laiye RPA, but could choose any RPA platform. After two weeks of submissions, the results are in.


After much deliberation, we are glad to announce:
1st place -- Devneet Mohanty: Devneet created a highly innovative solution and leveraged Laiye's advanced cross-platform capabilities by successfully integrating Laiye with a diverse range of third-party platforms. The solution involved using RPA to read and understand emails content by integrating with custom ML model, interacting with other platform through API and web automation, and notifying the case owner via a phone call.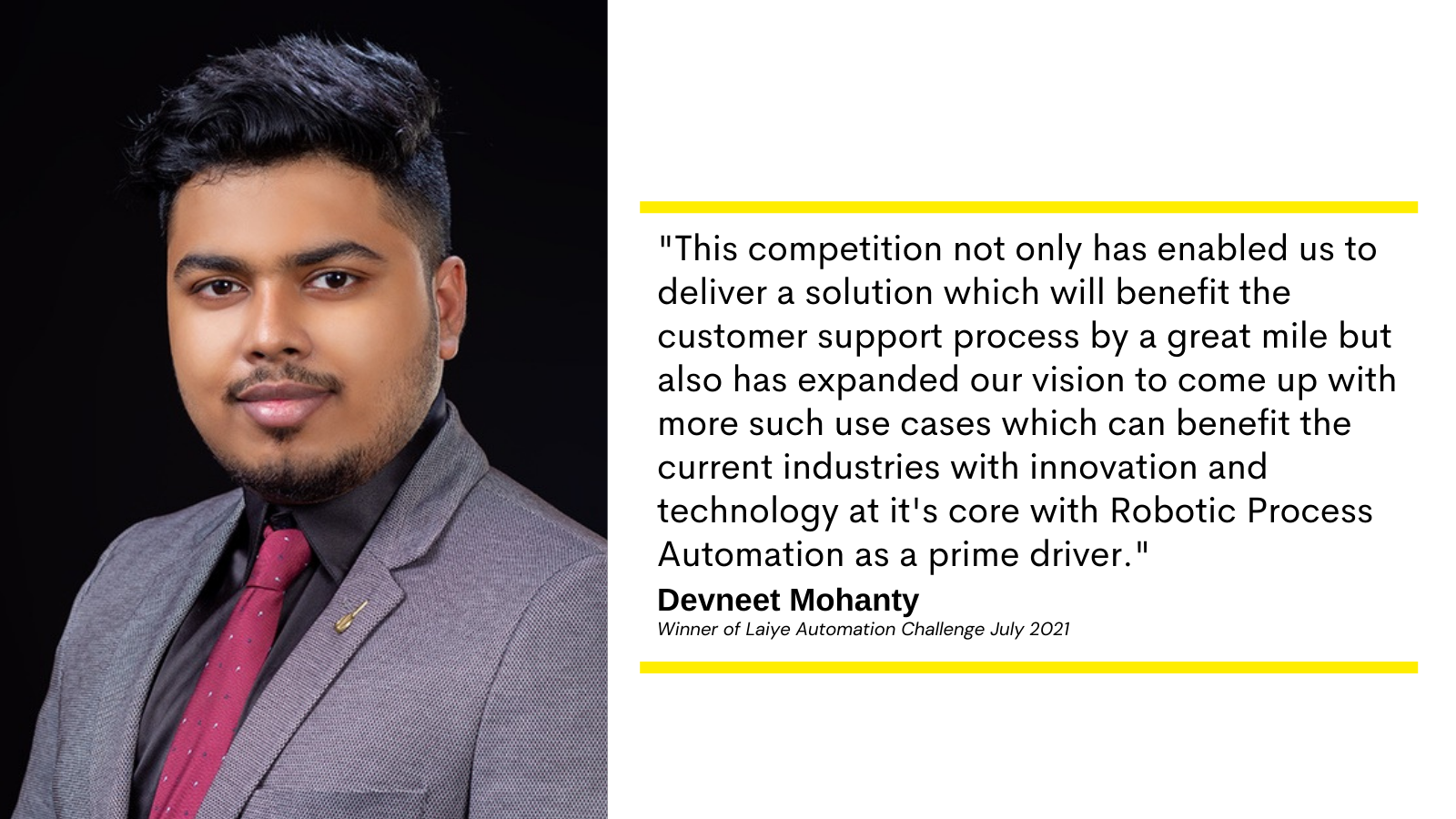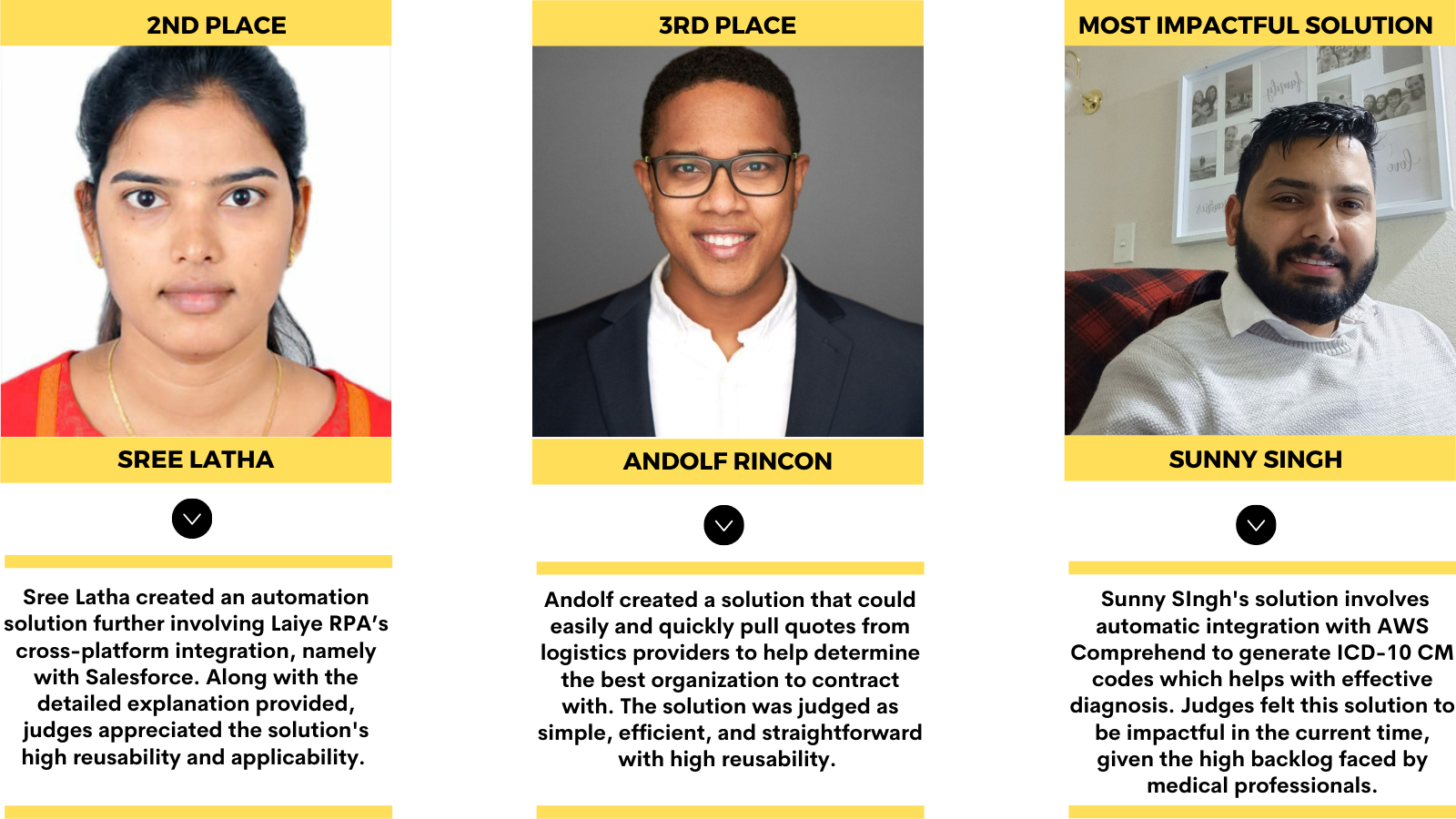 Thank you to all those who participated. The contestants who did not make the above list will be receiving a free 2-month license to Laiye RPA as a token of our appreciation.


If you missed out on this challenge or didn't make the above list, not to worry – The next Laiye Automation Challenge (August 2021) will be launched very soon. Stay tuned!


About Laiye
Laiye has rich experience in RPA + AI and helps businesses and people realize their full potential by optimizing the human-machine collaborative alliance with sophisticated, dynamic, productivity-enhancing digital, low-code "workforce solutions". Laiye delivers the deepest, most advanced AI/RPA/NLP solutions to help businesses become more efficient, effective, agile, and successful. And it frees people to focus on meaningful, innovative, mission-critical initiatives.
Core technologies include robotic process automation (RPA), process mining, natural language processing (NLP), conversational intelligence, text recognition, and image recognition.