Beijing, China, May 7, 2020/ Laiye, the leader of RPA (Robotic Process Automation) industry in China launched its innovative RPA+AI platform product, UiBot Mage in Beijing, China.
UiBot's Creator, Worker, Commander and Mage altogether make a full RPA suites that provide development tool, execution runtime, management console and AI capabilities for RPA robots. It also means that UiBot has become a more valuable process automation platform to satisfy clients' increasingly diversified and complex requirements.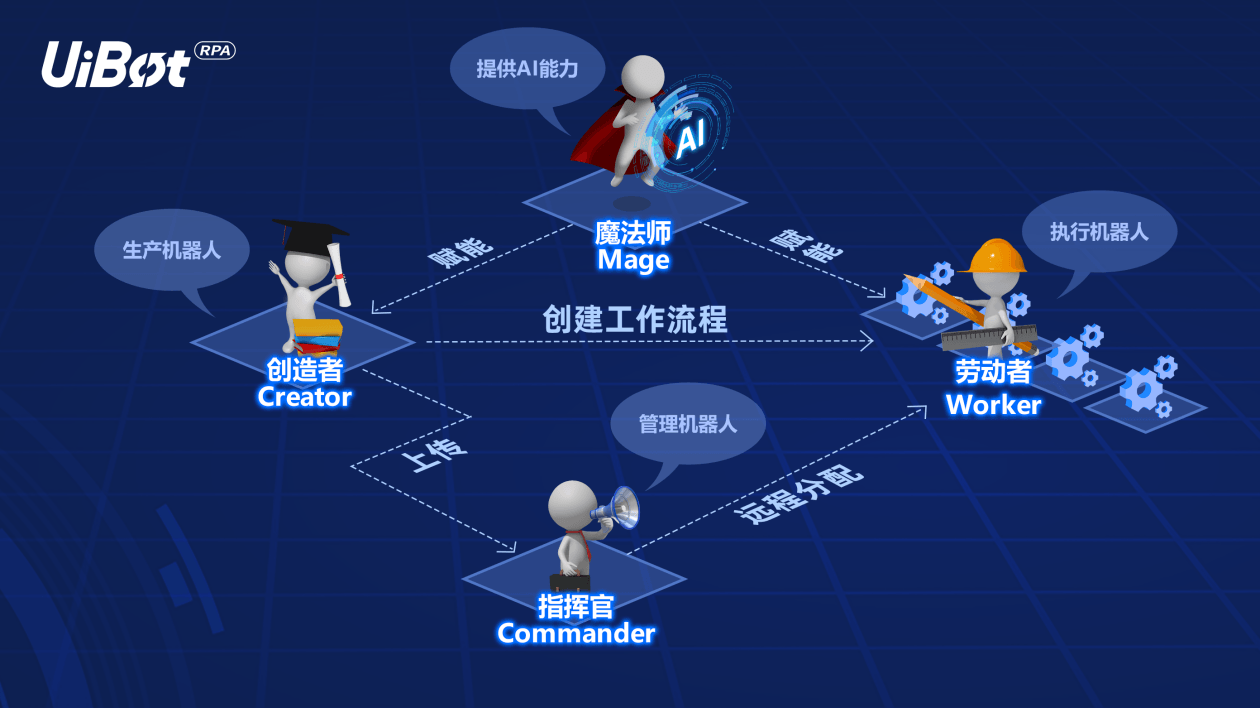 This is how RPA+AI works for clients
Based on the industry-leading deep learning technology, UiBot Mage can achieve over 97% accuracy rate on OCR (Optical Character Recognition) for a variety of use cases. UiBot Mage also provides text classification, information extraction, text matching and other language understanding capabilities. It now offers RPA bots an enhanced degree of possibilities for more sophisticated human-robot collaboration.
UiBot can design highly useful RPA bots across different scenarios. First, with the added cognitive AI capability, UiBot can now automate more steps in the processs of financial reimbursement, contract processing, bank accounts opening and others. Besides, by offering many pre-training out-of-the-box AI models UiBot Mage allows users without any AI experience to apply AI capabilities in RPA more easily and rapidly. Last, it supports on-premise deployments to satisfy the requirements of data privacy and security from many large enterprises.
"It's like picking fruits from trees, first we choose the low hanging ones by satisfying client's requirements with basic RPA. However, with the continuous upgrade of the client's requirements, we need to fetch those high hanging fruits on the tree now. That's why we need AI to extend RPA's capability." Yichuan Hu, the CTO of Laiye said at the product launch, UiBot Mage provides RPA bots with 3 types of AI capabilities, namely OCR, language understanding and conversational intelligence, to bring the maximum level of automation to all clients.
About Laiye
Laiye, founded in 2015 by Ivy League PhD graduates, is committed to being a leading Smart Robot platform with global influence in the area of human-robot collaboration.Our portfolio of high-quality, secure products and services covers RPA+AI Solution,including the UiBot, Wulai(An enterprise chatbot platform) and Xiaolai (Acompanion robot). Join us on LinkedIn, follow us on Facebook or visit us at laiye.com/en.
Contacts
Email: